About Me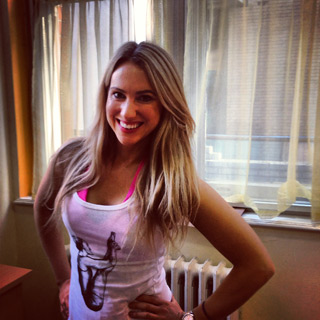 I am a certified RYT Ashtanga Vinyassa flow yoga teacher. I teach classes in studios and gyms all over North and North west London and also one to one sessions in London and Hertfordshire.
I am passionate about creativity and well being and I have been a yoga practitioner, drama and arts performer my whole adult life. I have been practicing many styles of yoga for over ten years, including Hatha, Ashtanga, yin and Bikram but it was a defining moment while I was stood at the top of Cathedral rock in Sedona, Arizona in 2012 where I felt a very clear spiritual calling to become a yoga teacher. To not only improve and nourish my life in what is a very hectic and all consuming London lifestyle but to nourish and inspire the life of others through the medium of yoga.
After completing my teacher training with YogaLondon, I became a certified yoga teacher in 'Vinyassa Flow' accredited with Yoga Alliance. I then continued my teacher training and my personal practice of Ashtanga yoga in Koh Samui under Paul Dallaghan. The more yoga and training I did the more inspired I became. I most recently took the opportunity to study advanced pranayama practice under Sri Tiwari as I believe that for as long as I am teaching, I will never stop learning.
Over this time I have founded a very unique style of teaching which combines interesting flows and intellectual sequences with an inspiring atmosphere. Expect a challenging asana practice with hands on adjustments and variations. My focus is on alignment and postures using an eclectic mix of music and I always finish my classes with a peaceful meditation for the mind. You'll come 360 on a journey with me in any of my classes healing the mind and the body.